"For what?" you might ask. Well, only two more weeks until the new sketch website goes live for Allison Davis and SG Publishing! I am so excited! The new site is called Sketch Support and all of the sketches of the week will posted there along with the Creative Team's interpretation. We are already sharing some of our projects and it is so much fun to see how everyone uses the sketches. The site is very classy too with lots of fun colors. You're gonna love it! It goes live on January 1st.
I thought I would share the two cards I submitted to the CT call way back when. The card sketch looks like this: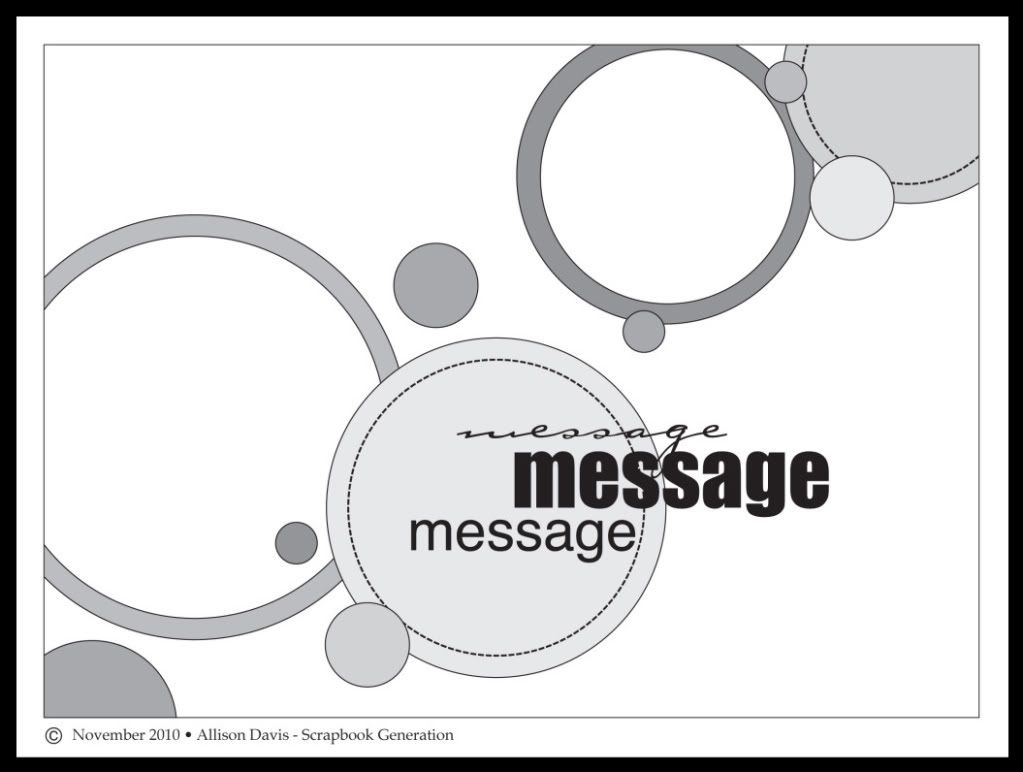 Isn't that fun? I was slightly intimidated by the circles as it's not my usual style but I thought "heck with it!" I like to dare myself and so I jumped right in with two different takes.
Card #1 is pretty much a literal translation of the sketch with the exception of the sentiment. I am still in love with those white sentiment stickers from SRM! My favorite cardstock to use them on is kraft. Heck... my favorite
cardstock
is kraft!
Card #2 I took advantage of the fun circular pattern of the Bella Blvd paper. Still added circles to the top but wanted to get a little bit daring. I stitched around the border to help draw it all in. The 2011 is an SRM sticker too. :)
Thanks for swinging by! Got lots of projects to work on tonight and, hopefully, tomorrow I'll share with you another SFTIO layout using the beautiful products from the current kit - Wonder.
hugs,
Melissa